Update: One Week After the Big Launch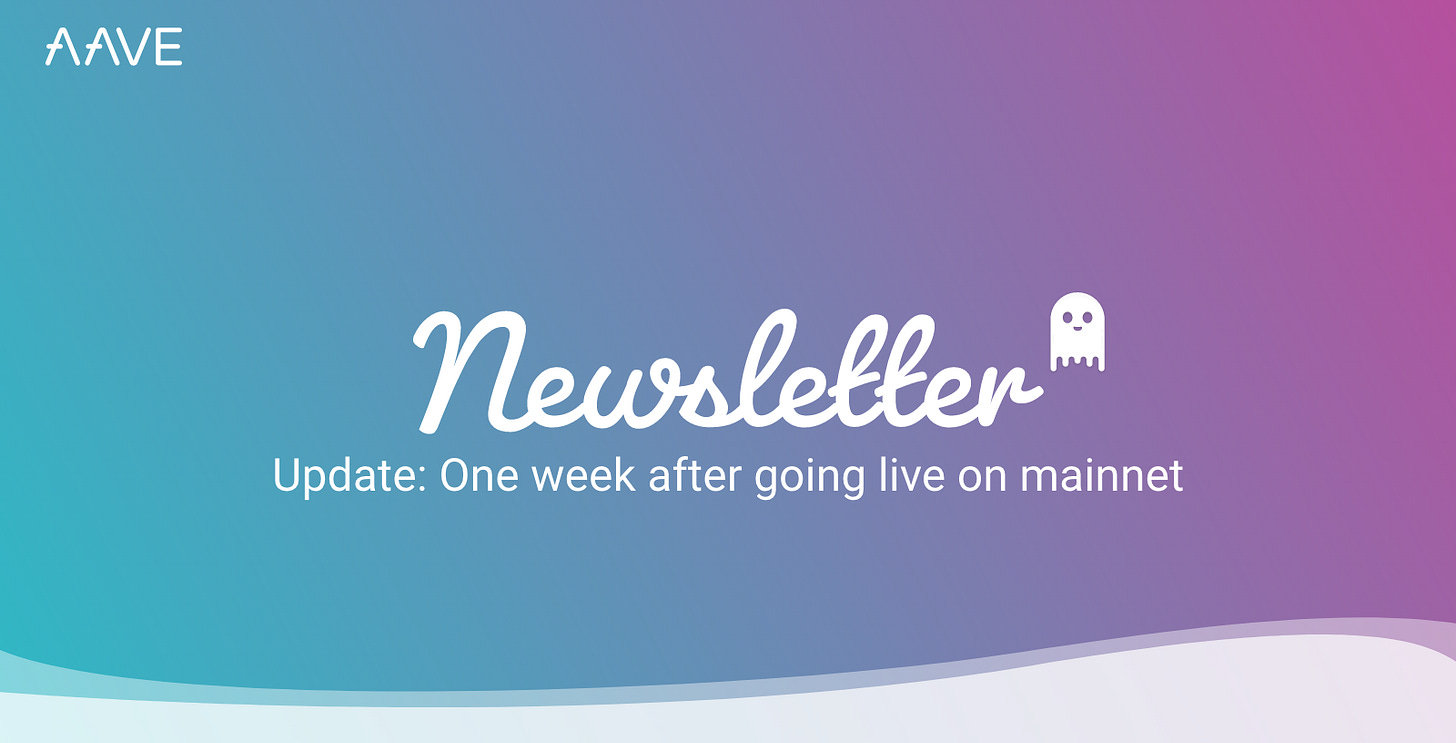 Hello Aave community,
We are still overcome with excitement from our mainnet launch last week, and we'd like to thank all of you for showing us your support! We are very lucky to have such an amazing community, and we can't wait to hear your feedback on Aave Protocol :) 
If you still haven't, you can check out Aave Protocol here! 
We are absolutely psyched about the response we've had so far! Some highlights have been: 
Camila Russo's interview with our CEO Stani Kulechov
Being featured as Bankless's Weekly Assignment (hint: try this out!) 
Two of our team members, Pablo Candela and Emilio Frangella being featured in a Crypto Briefing article 
And of course, the community response on twitter: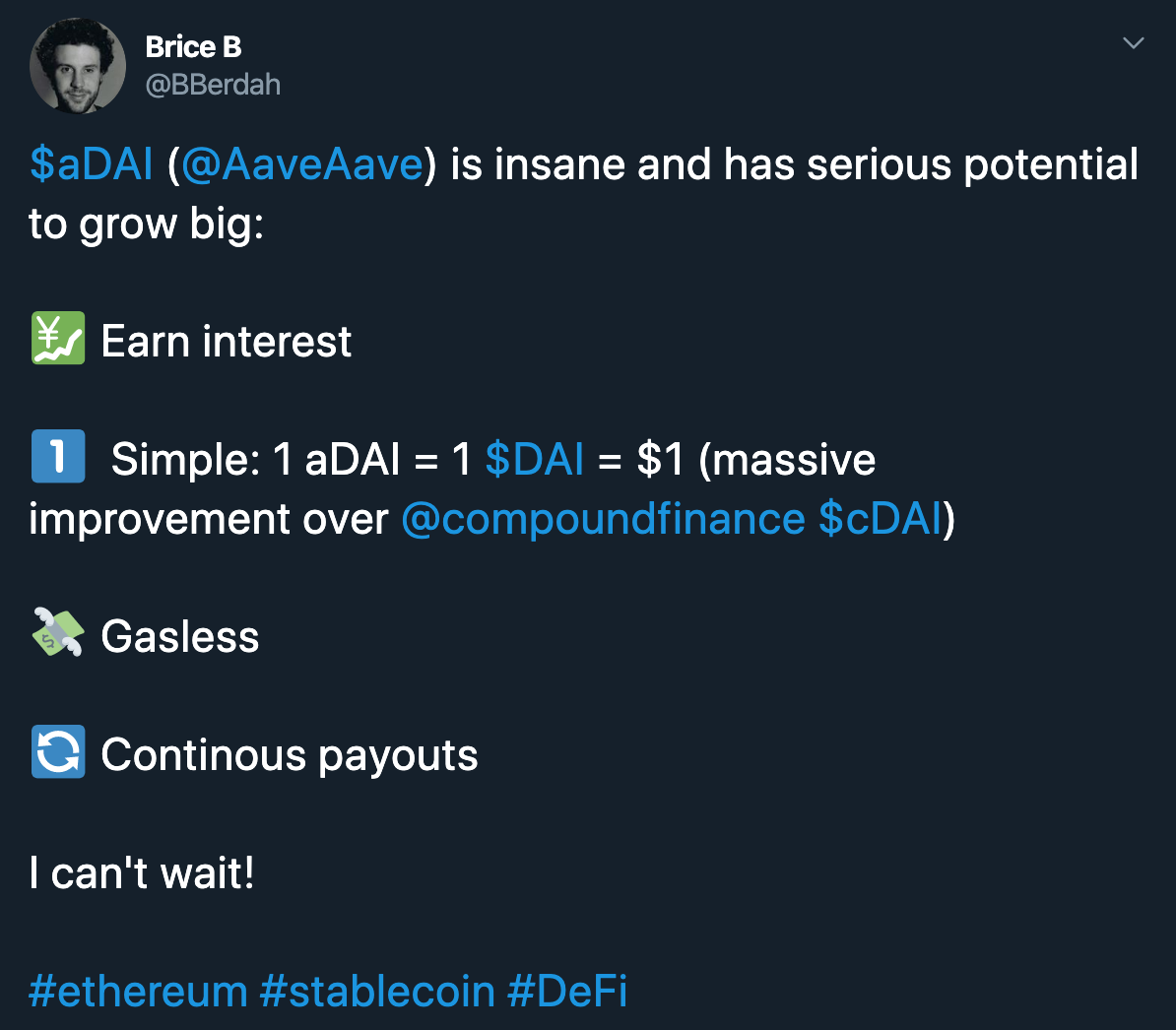 ETHLDN Event
We went live during our ETHLDN meetup event where Stani talked flashloans and their use-cases-- an exciting night to top it all off!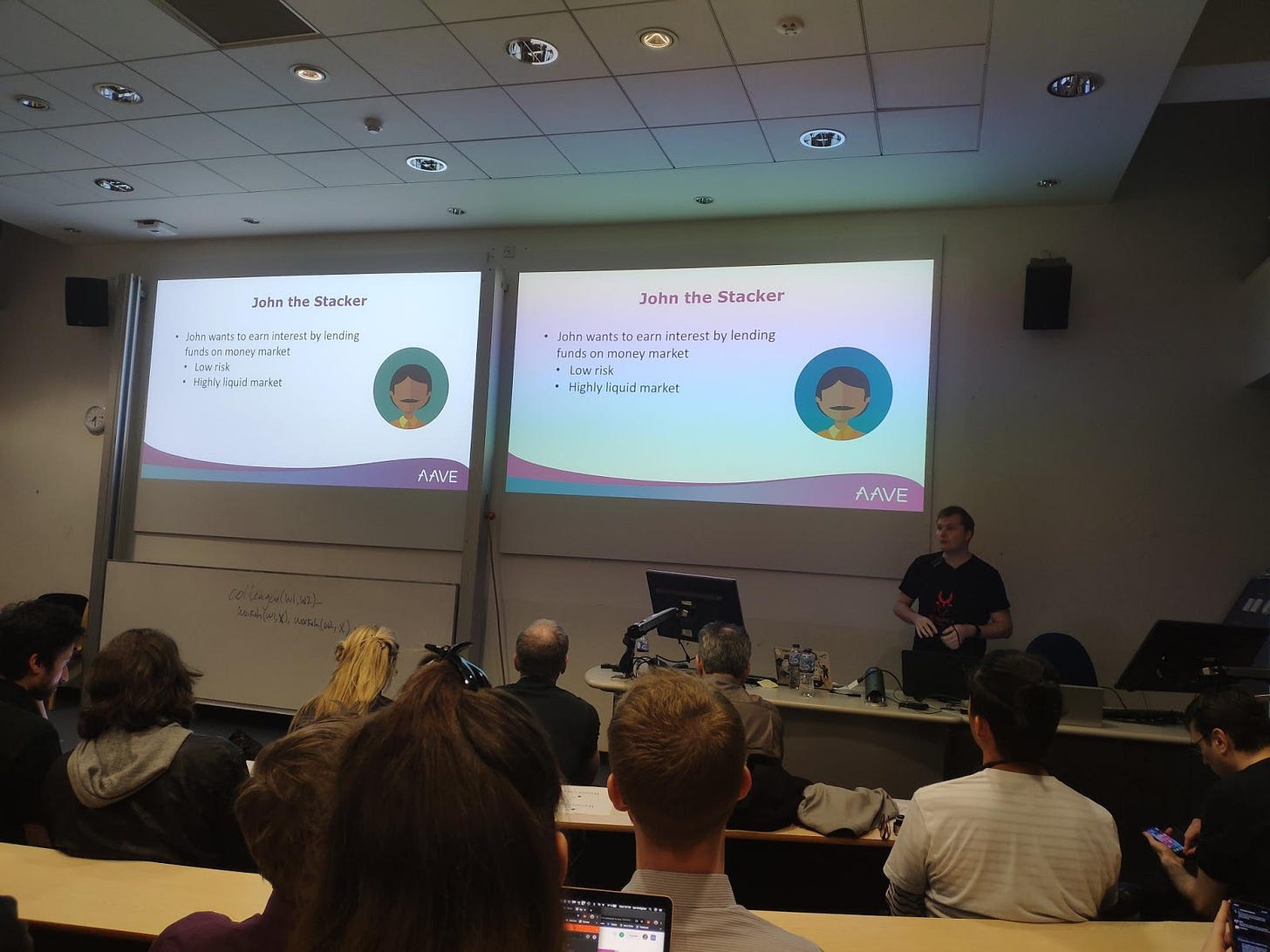 CEO Stani Kulechov talks #flashloans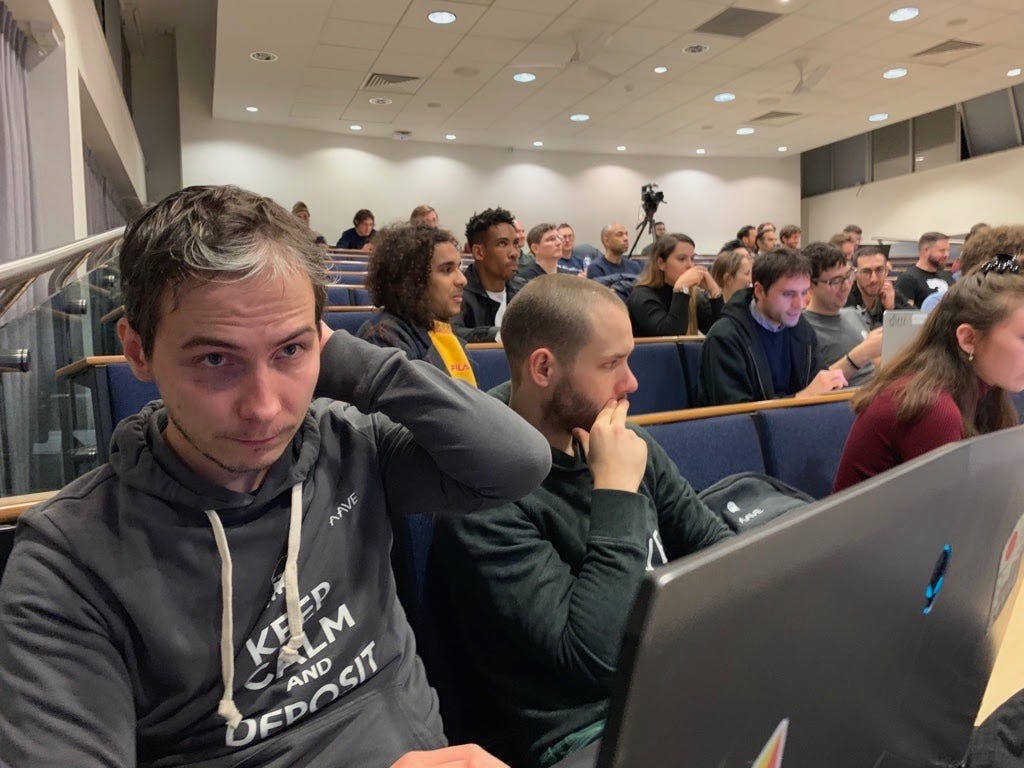 Team at ETHLDN feat. the iconic "Keep Calm and Deposit" Aave sweatshirt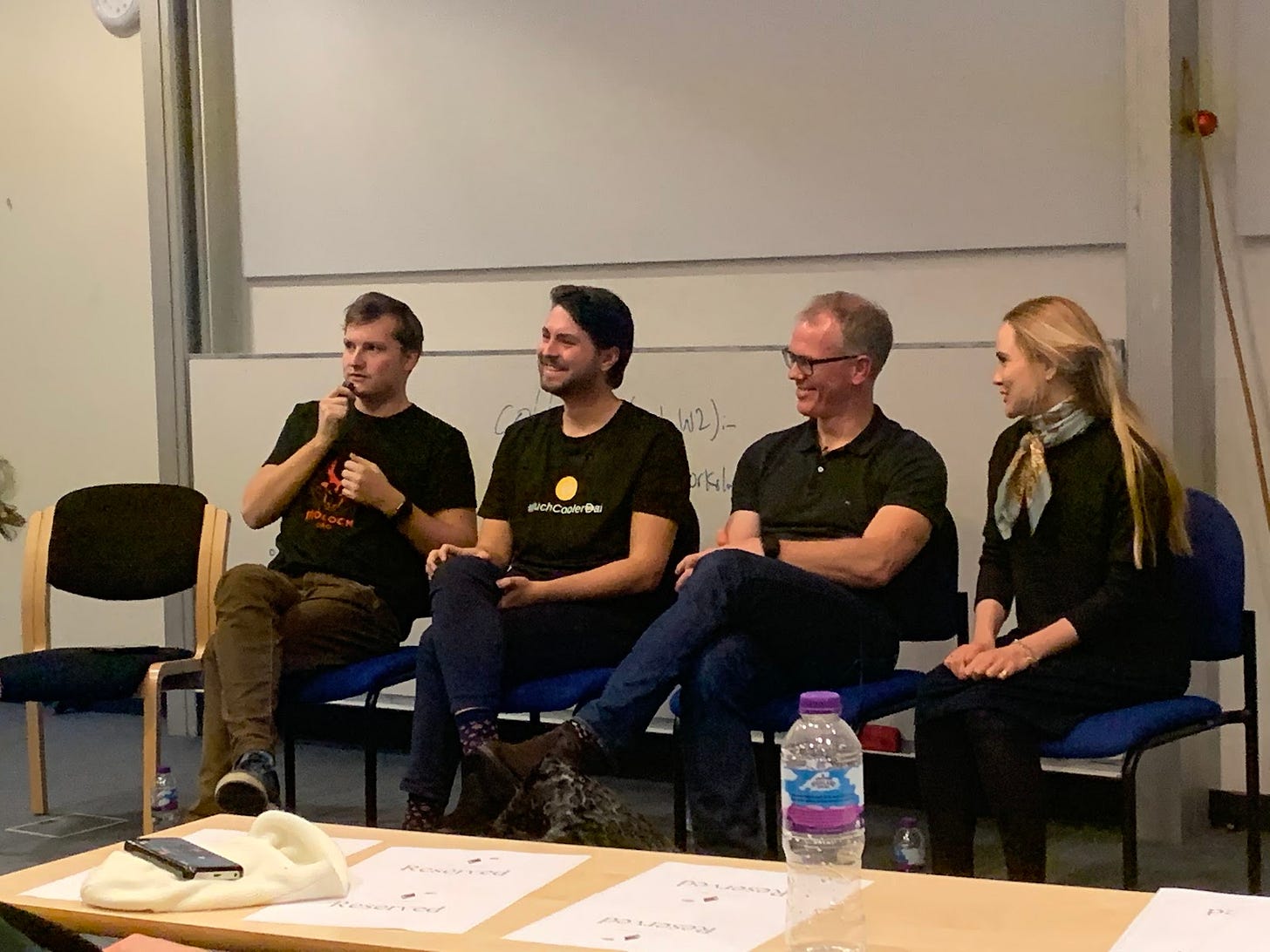 Stani speaking on the ETHLDN panel
We are also thrilled that the total liquidity deposited in Aave protocol has climbed over $2.5M USD in just one week! 
Interest rates for borrowers are low, and rates for depositors are increasing, with 5% APR on USDC. You can check out the rates on our website! 
In other exciting news, our Fundamental Crypto Asset Score (FCAS) has improved! This score measures the overall health of crypto projects, taking into account developer behavior, user activity and more. We are very pleased with this traction, and we are working to improve everyday.
Give Aave protocol a try for yourself! Link your wallet, and explore how you can earn interest on your deposits and borrow assets quickly and easily. Check out the cool new features like aTokens, which accrue interest in real time directly in your wallet and flash loans, which let developers borrow instantly within one transaction, no collateral needed! Switch between stable and variable rates to keep the market on your side. Read about the new features in detail on our blog. At Aave we want to encourage everyone to take control of their money.  
Really proud of where we are after being live for 1 week! We are excited to hear what you think. Talk to us on Telegram or join our Discord :)
Cheers,
Aave Team