January Update
We're live and loving it!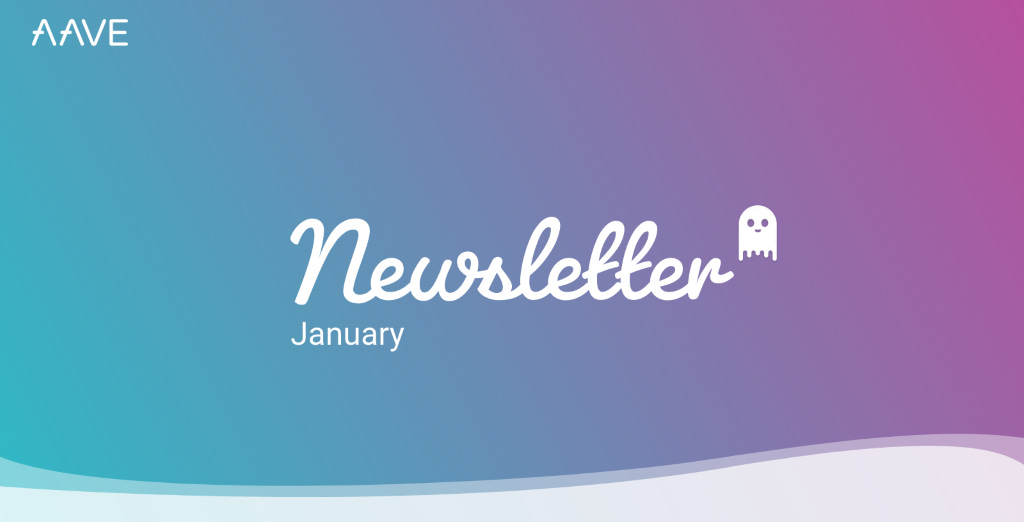 Hello Aave Community!
We hope your 2020 is off to a great start! We know ours is 😉  
We are so excited to have hit a major milestone—there is now 5 million USD locked in Aave Protocol! Thank you all for the support and much love to the whole #DeFi community. 
Check out Aave Protocol and get in on all the fun here. You can find the interest rates for borrowers and lenders on our website! 
Live & Loving It: Some Highlights
Chris Blec made an awesome video tutorial on how to use Aave Protocol! This video is super cool and its great even for those without a lot of previous DeFi knowledge. Give it a watch here!   
Be sure to check out the Into the Ether podcast where the one and only Stani Kulechov talks about flash loans, aDai, and stable rate lending.   
Emilio Frangella and Andrey Kozlov of Aave talked about the choice to leverage Chainlink's oracles for off-chain pricing data in a live Q&A with Chainlink! 
Stani was on Base Layer with David Nage where they covered everything from how Aave transitioned to pooling assets to the scoring methodologies for individual assets. 
Fun With...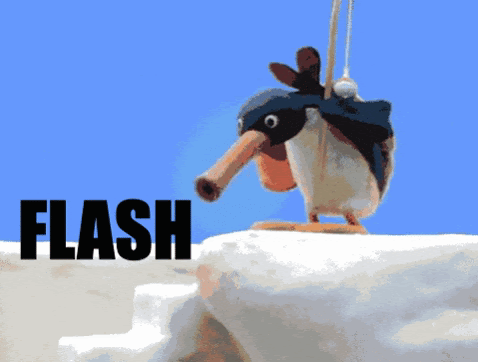 The new Flash Boys from Arbitrage DAO did the first flash loan on Aave Protocol... Ever! Click that link to learn more about Arbitrage DAO about one of the coolest use-cases for flash loans.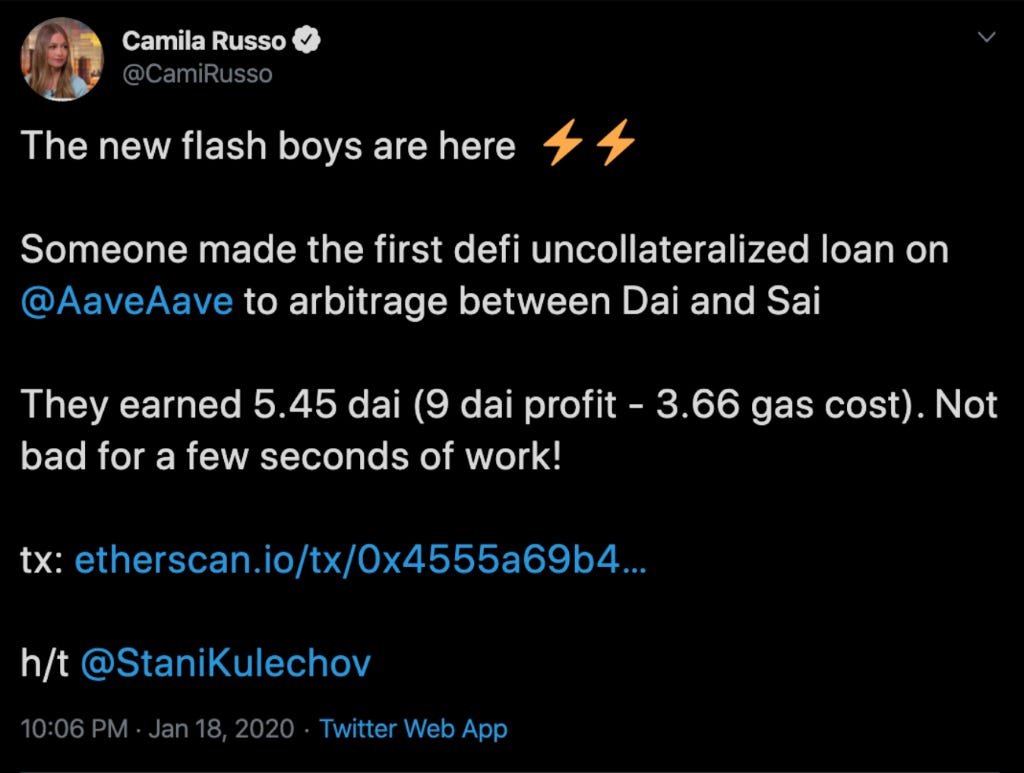 Technical & Development Updates
We are proud to announce that the report from the initial round of the OpenZeppelin security audit on our protocol is available here. Currently, there is another audit in progress by Clement Lesaege from Kleros, and we are in the process of scheduling a second round of audits. 
Additionally, we have an ongoing bug bounty program if you want to join our talented community of devs in hunting some bugs! Feel free to drop us your questions and feedback in our Telegram community or in our Discord #bounties channel.
We are also excited to introduce our new biweekly security report, where you can read about our security procedures, how the protocol evolves, updates about the governance of the protocol, and more!  
January Events & Community
We kicked off January at ETHLDN, where Stani introduced Aave Protocol as it went live on mainnet. You can watch the whole talk here!  
Emilio Frangella and Ernesto Boado of Aave shared use-cases of flashloans and aTokens at the DeFi Italy meetup!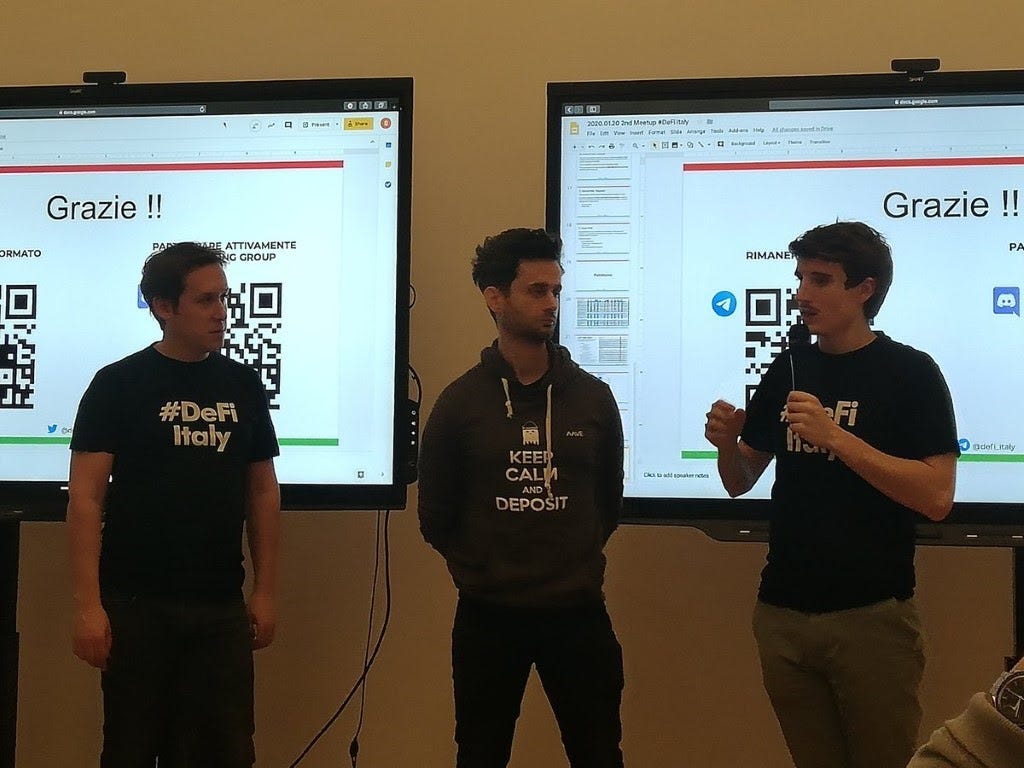 Emilio at DeFi Italy
Join us and stay tuned!
Coming up, we will be at ETHLondon hackathon in February! Looking ahead to March, we will be at ETHCC and ETHParis!  We hope to see you there!
Cheers, 
Aave Team  
Join us on our Discord or Telegram channel!