April Newsletter
Hackathons, Integrations, and Fresh New Features!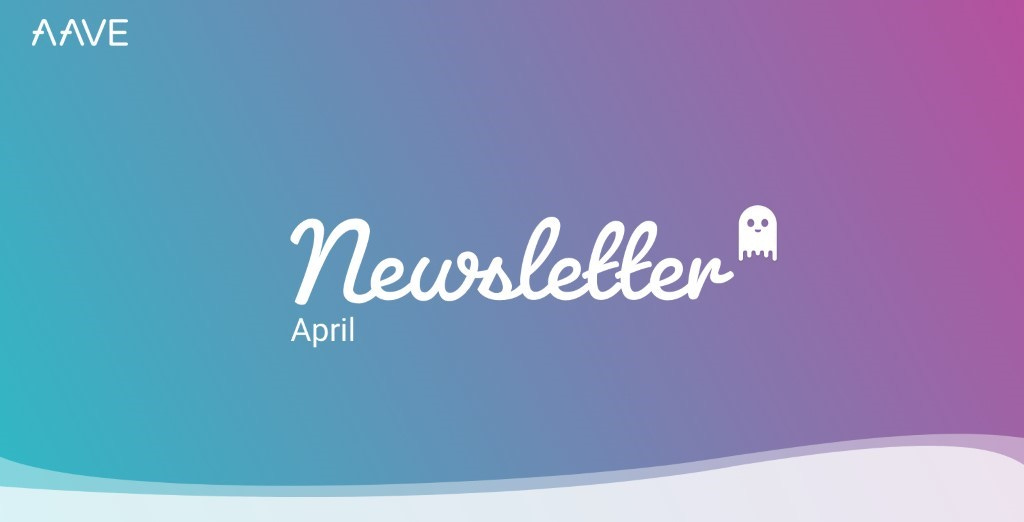 Hello Aave Community!
Spring has sprung! Flowers are growing at full force and so is our market size... we reached over $50M for the first time ever! We hope everyone is staying at home and keeping healthy, and we have more (online) events coming up to keep you busy—keep reading for a highlight reel of April at Aave and the scoop on what's next 😊 
Technical & Development Updates
The Aavengineers have had a busy month preparing to drop some fresh features, including a Token Burn Page, a liquidation page, and more! Catch up on the updates in our two-part blog series: part 1 and part 2.  
Our Risk Management team also released a comprehensive Risk Framework that delves into the methodology for setting risk parameters, everything that is considered before adding a new currency, and a risk assessment for each asset in the protocol.  
The Aave community speaks many languages and so do we— the Aave website and DApp have now been translated into Spanish, Italian, French, and Chinese!
If you want to build something awesome to contribute to the Aave Ecosystem, check out our Aave Ecosystem Grants program that launched this month! Beat the quarantine blues by building with us— you can start by jumping into our new developer documentation and join the #grants and #developer channel on our Discord. 
Events & Community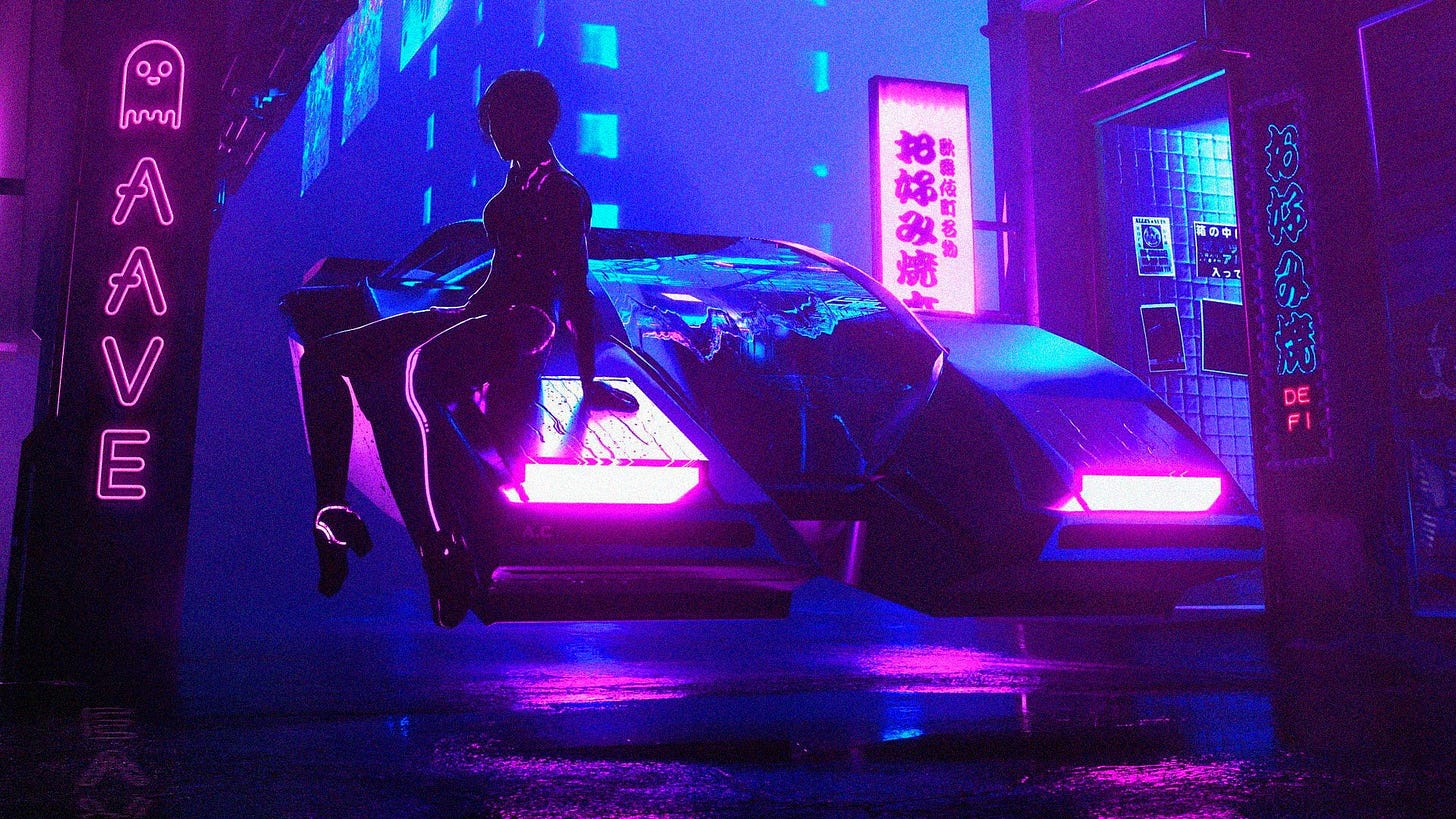 Shoutout to community member Amanda C. for the art
This month we hosted our 2nd Community Call featuring My Ether Wallet, Blazar (a winning ETHLondon hack AND one of our OG grant recipients), and the Aave Dev Team. You can watch it here!
With everyone staying home nowadays, lots of talented devs have been participating in some online hackathons, and we are very happy with the turnout.  
Today we're wrapping up at the Metacartel Dragon Quest hackathon, which went on for the whole month of April!  
Aave is also sponsoring the HackMoney Hackathon which started April 24th and will run until May 24th! For hackers looking to get inspired, check out our blog post for some ideas about what to build on Aave. Jump into the HackMoney Discord and talk to us in the #Aave channel.  
Don't Miss Out On:
This Epicenter podcast starring Stani Kulechov and Marc Zeller from Aave!
This Dune Analytics dashboard which contains some serious data on Aave.
Integrations
April has been jam packed with some incredible integrations, including DeBank, CoinGecko,DeFlash,EBO, Status Wallet, Dapp Pocket, MyKey, and Timvi! We've also integrated with 88mph, which allows you to get your interest upfront! 
And finally, you wanted it you got it... Furucombo has a clean graphical user interface (GUI) for executing your own Flash Loan!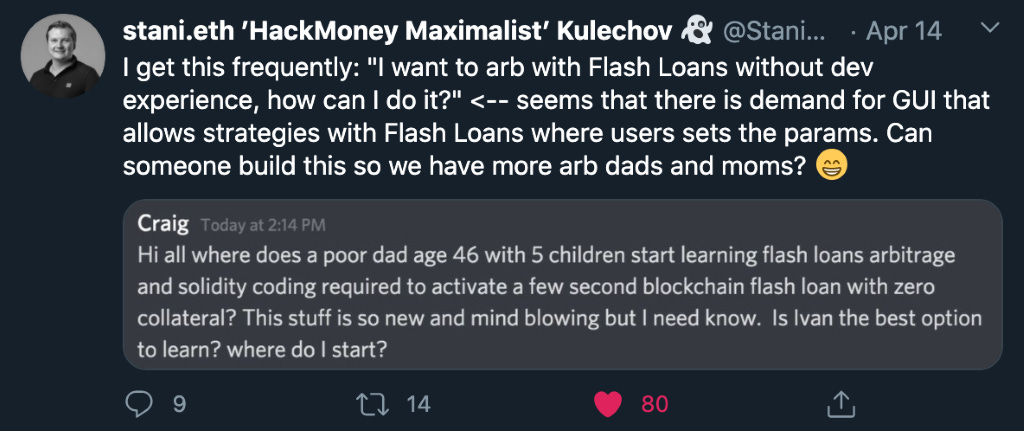 In case you didn't know, we've got a referral program! 20% of the protocol fees are allocated to reward integrations/referrals! Find out more here.  
Join us and stay tuned...
The first HackMoney live AMA will be on May 1st at 10 am EST, and its with the one and only Stani Kulechov! RSVP here and post your questions for Stani here.  
Catch us on the interwebs at the virtual DeFi Discussions by Dystopia Labs on May 1st-4th and at Ethereal on May 7th-8th! We will also be at New York Blockchain Week (online) from the 6th to 20th of May for the Gitcoin hackathon—start getting inspired to #BUIDL!  
We're coming to a reality near you at the next ETHVR meetup! Can't wait to see you there.
Don't ghost us! We've got some exciting updates on the horizon...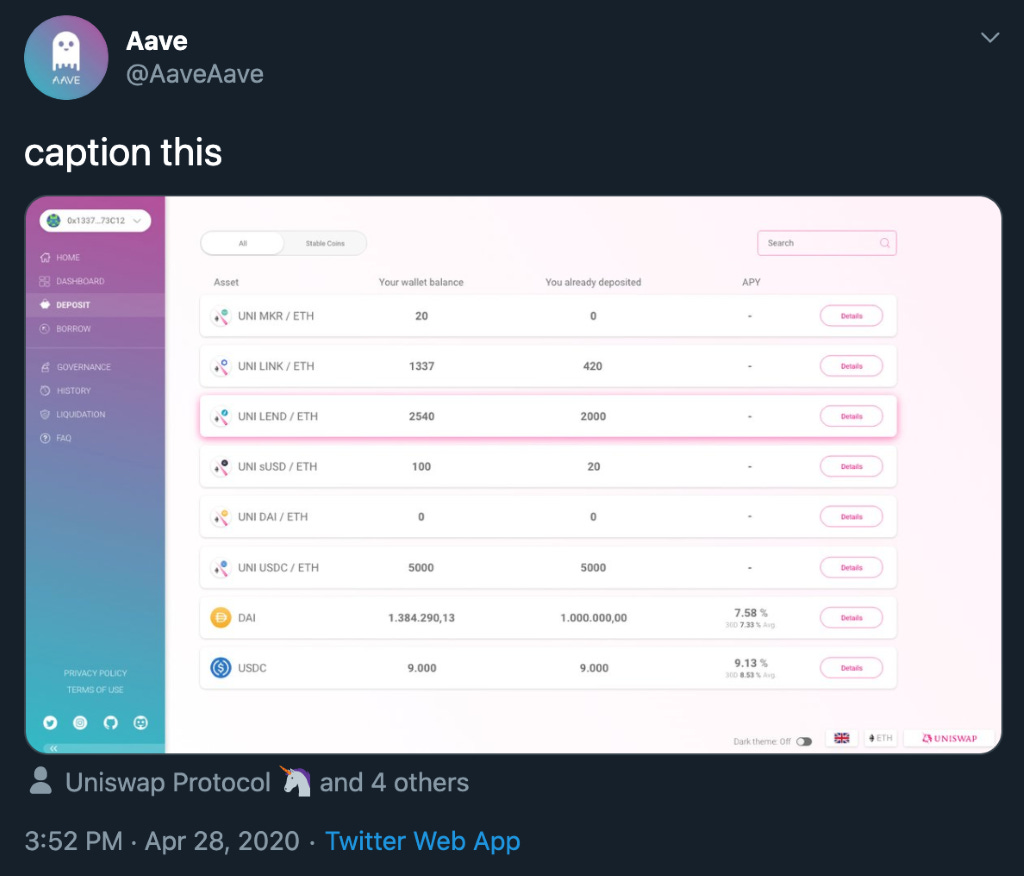 Here's a hint ;)
Keep up with Aave on Twitter or talk to us on Discord! 
Cheers, 
Aave Team 
P.S. — Aavengers assemble!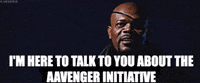 We're currently looking for some part-time community managers for our Korean and Vietnamese communities! 
Profile/Job Description: 
Fluent in English + Korean/Vietnamese 

Attend the community through different channels (mostly discord, telegram, and the live chat) 

Task management, gitlab, and daily report of bugs or incidences 
Technical knowledge & some crypto and DeFi knowledge recommended 
Hit us up at wecare@aave.com if you're interested — we'd love to have you join the Aave fam!